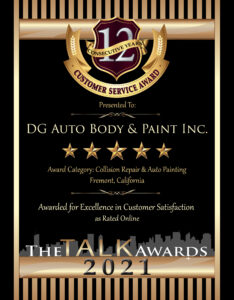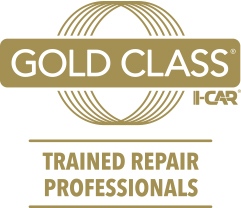 At DG Auto Body & Paint we are a family-owned company that was established in
2008. Since our existence, we have always focused on dedicated customer service
and high quality work. With the knowledge of our expert staff, we focus on
collision / insurance work, fleet vehicles and complete paint services for late
model cars.
At DG Auto Body & Paint our friendly staff is focused on meeting our customer's
expectations for collision and paint requirements on their vehicles. So please
reach out to us and we will show you how Doing Great Auto Body & Paint can
make you enjoy driving your car again. Because when your car looks great you
feel great!
At DG Auto Body & Paint of Fremont, we have been providing our customers
with high quality auto body repairs and paint for over 15 years. Whether you may
require collision work, fleet vehicle repairs or a complete paint service (on late
model cars), our highly trained and expert staff will be able to explain all the
necessary repairs to meet your requirements.
At DG Auto Body & Paint we are one of the select body shops in the Bay Area
that is an award winning, ICAR Gold shop with an outstanding reputation and
many loyal customers. So, if you're looking for a customer friendly, high quality
auto body shop, make an appointment for a free written estimate and we'll be
happy to show you some vehicles we have repaired and painted.
And remember, if your car looks great, you feel great!